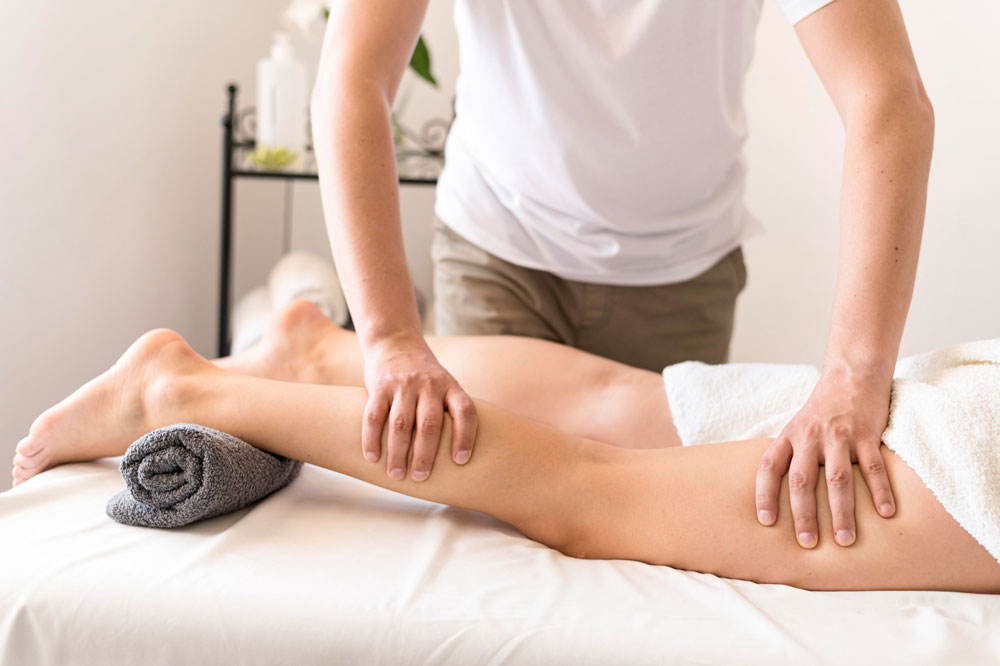 Massage Therapy
Back2Normal Massage Therapy in North Vancouver has services to complement your rehabilitation program or just to relax and enjoy a therapist's healing hands at the end of a stressful day. Whether you are utilizing massage therapy for general muscle relaxation or as an adjunct to your rehabilitation program, our therapists will help restore normal tone and balance to your body. We offer a variety of individualized massage therapies:
ORTHOPAEDIC:
A deep tissue massage therapy that focuses on specific areas of the body using a variety of techniques (Acupressure/Trigger Point/Myofascial and Soft Tissue Mobilizing). This massage helps to promote recovery of injured and strained muscles, improve flexibility and range of motion and can help support your current physical therapy program. An Orthopaedic North Vancouver massage therapy series has been developed to address specific muscle imbalances associated with joint injury and pain.
Orthopedic Massage Series:
Release of muscles in the face, jaw, neck and shoulder region.
Targets the entire arm from the neck to the hand and fingers.
Relaxes the muscles of the low back to reduce back pain and create fluid motion in the hip joint.
Targets the entire leg from the low back to the knee, ankle and foot.
Releases tightness between the ribs and in the diaphragm to improve breath and increase range of motion in the upper body.
Classic Swedish relaxation techniques designed to reduce stress and muscle fatigue.
An active, rhythmic treatment that stimulates acupressure points throughout the body.
This treatment is specifically designed to care for the athlete's needs, to help reduce the changes of sports related injuries and to treat existing problems.
A combination of the above massage therapies, individualized to your needs.
Beneficial to both mother and developing child while addressing the common physical issues specific to pregnancy. Here are six healthy reasons to book an appointment with us: 1. It counteracts all that sitting you do 2. It eases muscle pain 3. It soothes anxiety and depression 4. It improves sleep 5. It boosts immunity 6. It relieves headaches