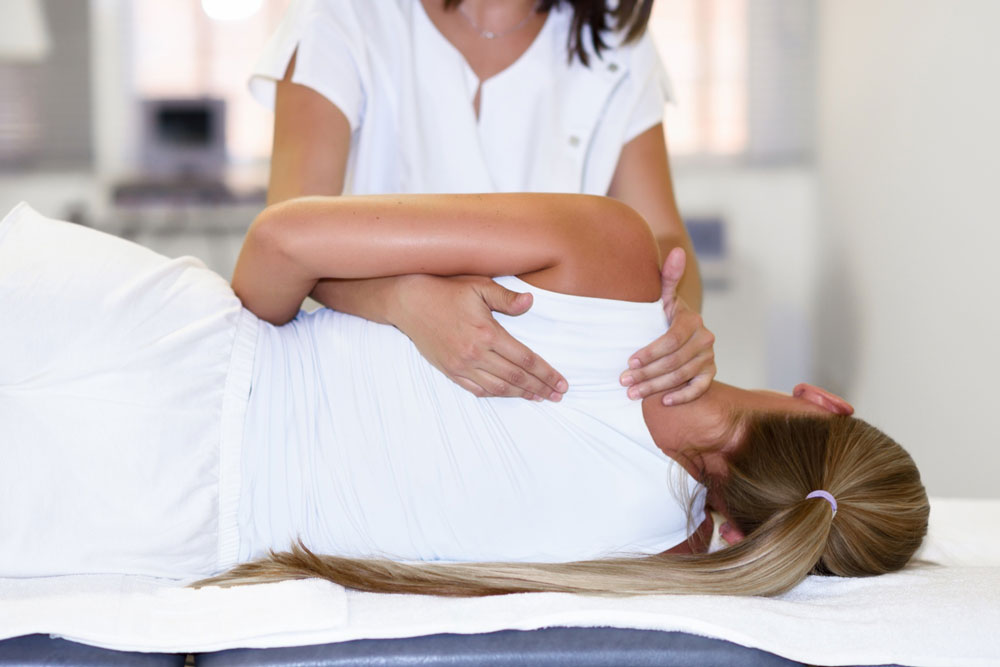 Back Pain Treatment
Are you experiencing back pain in North Vancouver? Our approach to back pain in North Vancouver involves a detailed analysis of posture and functional movement patterns of the spine to identify and correct imbalances using manual therapy and a specific dynamic muscle re-education program.
Muscle Energy Technique (MET)
Muscle Energy Technique (MET) is used to correct the faulty alignment of spinal and peripheral joints in conjunction with muscle release, stretching, and strengthening. Muscle Energy Technique (MET) is a system that uses precise positioning of the body in a three dimensional pattern and uses very light muscle contractions to correct joint alignment and to reduce dysfunctional muscle tone which may otherwise produce muscle imbalance and asymmetry. Special emphasis is placed on the lumbar spine, sacrum, and pelvis, which control the functional core of the body. Balancing and correcting this area can relieve pain symptoms permanently. This technique is very gentle on the patient and can be very effective in relieving a variety of muscle-skeletal dysfunctions. This complete approach is extremely effective in correcting and maintaining good skeletal symmetry, thereby allowing all body systems to perform at optimum levels. We are very proud of our high success rate.
At Back2Normal physiotherapy we specialize in back pain treatment, neck pain treatment and other pain management procedures.
Our Pricing Plan
Dental Implant

45

Another Feature

50

Another Major Feature

55

Emergency Care

25

Prescription Drugs

30

Specialist Visits

20

Rheumatology

25