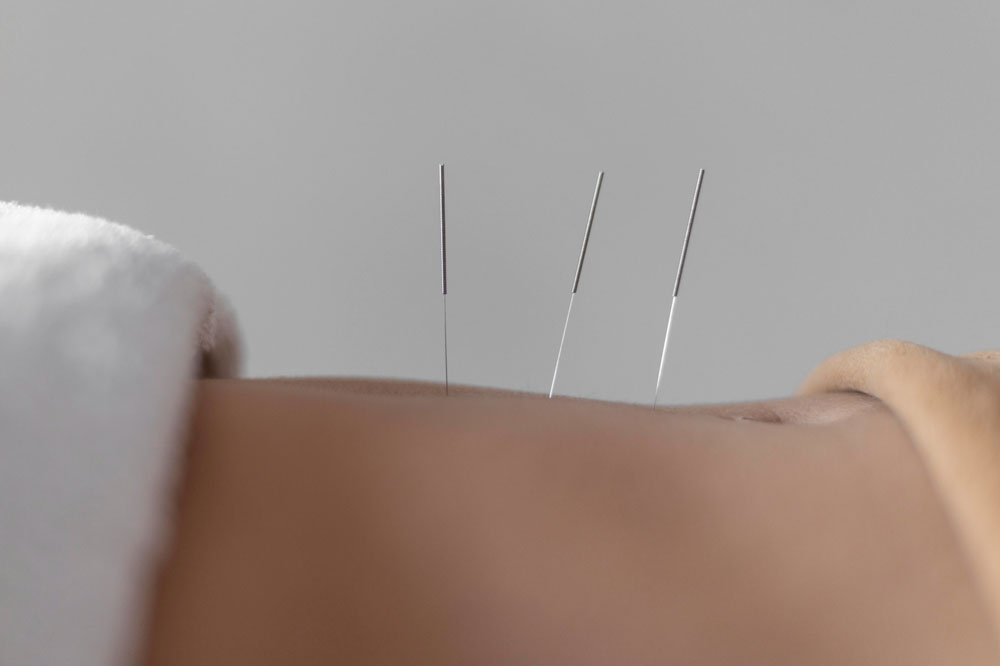 Acupuncture
Acupuncture is an exciting service being offered at Back2Normal Physiotherapy. Medical acupuncture is a modification of the traditional Chinese form, where scientific understanding of anatomy and human physiology are utilized to select specific points in the body. This evidence-based approach is a gentle therapy to relieve pain, enhance faulty movement patterns and improve performance. Many health organizations including World Health Organization (WHO) have recognized acupuncture as an effective and safe modality in treating many musculoskeletal conditions.
How Does it Work?
A variety of scientifically proven physiological changes occur in the body during an acupuncture treatment:
inhibits pain signals to the brain
stimulates production of natural hormones
improved nerve conduction
reduces inflammation
improved blood flow
stress reduction
decreases muscle tension
decreases scar tissue or wrinkles
promotes healing
restores range of motion
improves immune system
Who Can Benefit From Acupuncture?
Ongoing medical research has indicated that acupuncture is beneficial in treating many conditions and disorders. Some of these conditions include:
Neck & Back Pain
Knee, Hip & Shoulder pain
Carpal Tunnel Syndrome
Golfer's Elbow
Tennis Elbow
Achilles Tendinopathy
Rotator Cuff Dysfunction
Shin Splints
Headaches
Ligament Sprains
Muscular Strains
Arthritis Conditions
Stress & Insomnia
How Many Acupuncture Treatments Does it Take to Get Better?
This depends on the condition being treated. If the condition is fairly new and uncomplicated, a patient may only need four to six acupuncture treatments. However, if it is more serious or a chronic condition, the patient may require more acupuncture treatments.
How Long Does Each Treatment Take?
The first visit will include a full assessment and takes approximately 45 minutes. Subsequent treatments range from 30-45 minutes depending on if other therapies (i.e. rehabilitation, ART, Graston) are also performed.
Do Insurance Plans Cover Acupuncture?
The majority of Canadian workers have partial or full coverage for acupuncture services in their workplace health care plans. After treatment the patient is provided with a detailed receipt listing the services provided, the credentials of the treating  provider, as well as payment details for reimbursement. In summary, the goals of medical acupuncture is to provide clinical improvements in your condition or symptoms through the activation of the body's natural pain control and healing mechanisms. Contact us today to set up an appointment with one of our acupuncturists for acupuncture North Vancouver.
Acupuncture association of Canada institute has resourceful information about acupuncture and the conditions it helps.